"Lviv coffee manufacture" — a network of cafes with cozy interior and the largest range of Lviv coffee. Coffee in shops can not only taste but also buy, so we created a site, a section of which is an online store.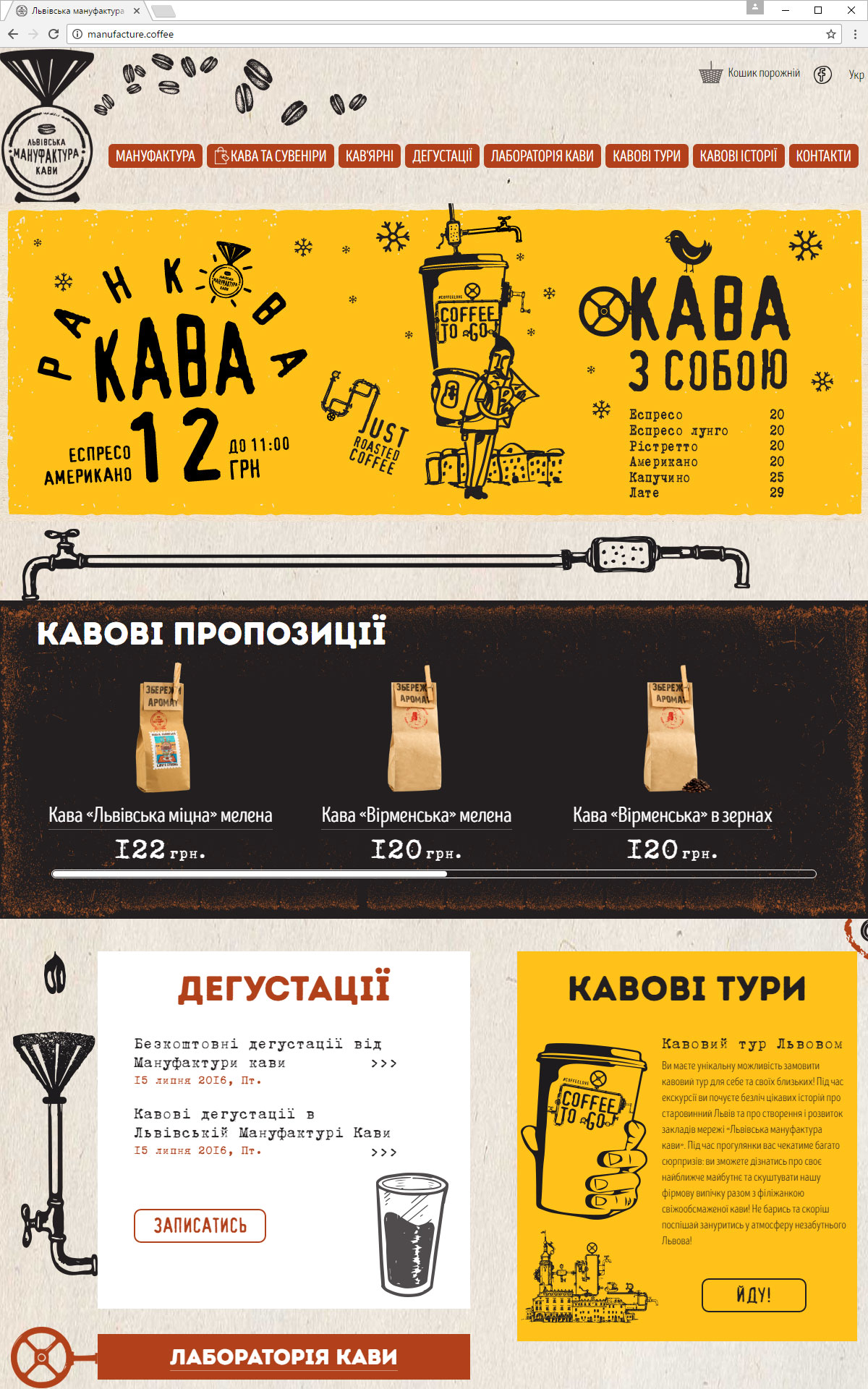 Section about manufactory.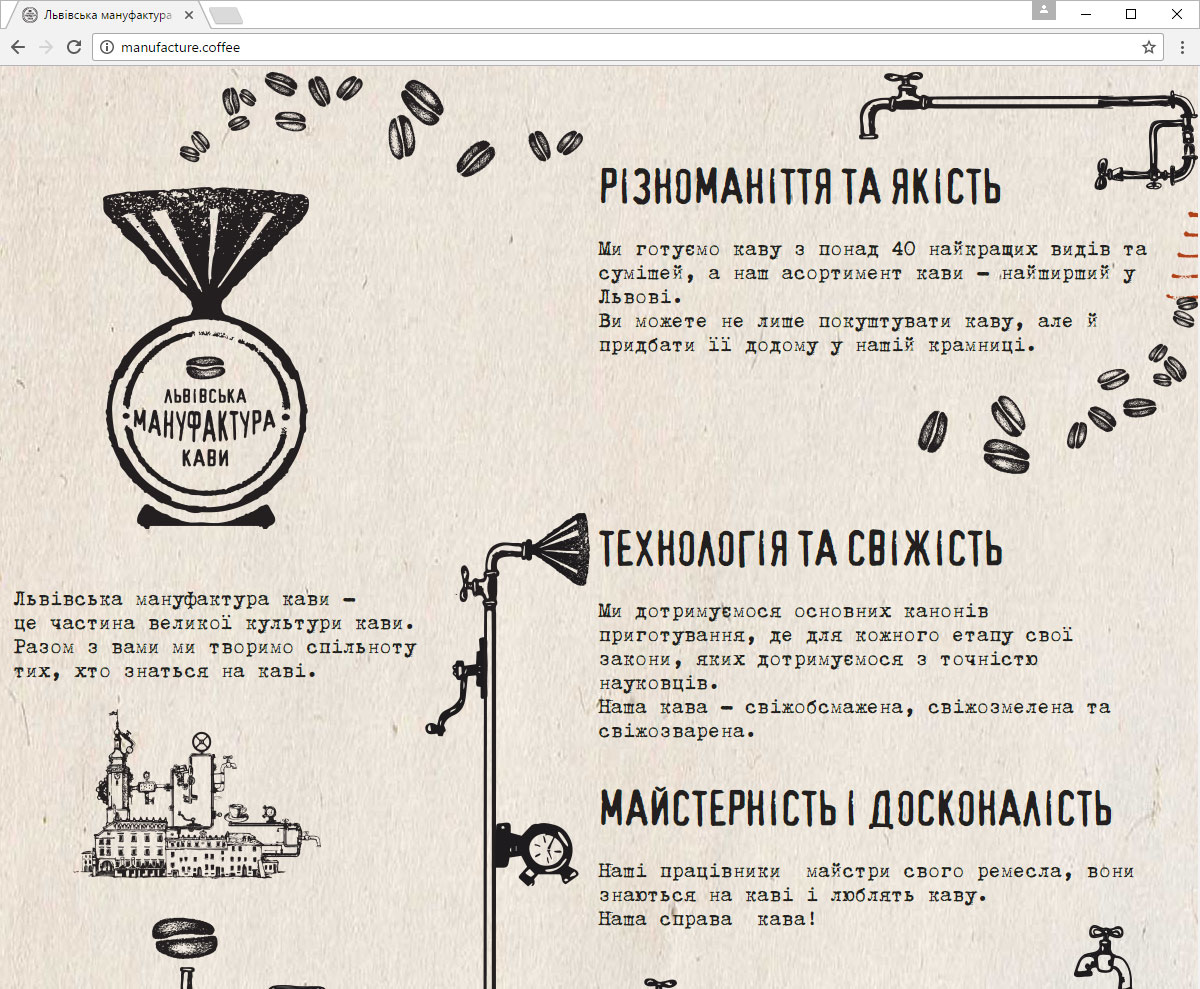 Onine store
Catalogue of coffee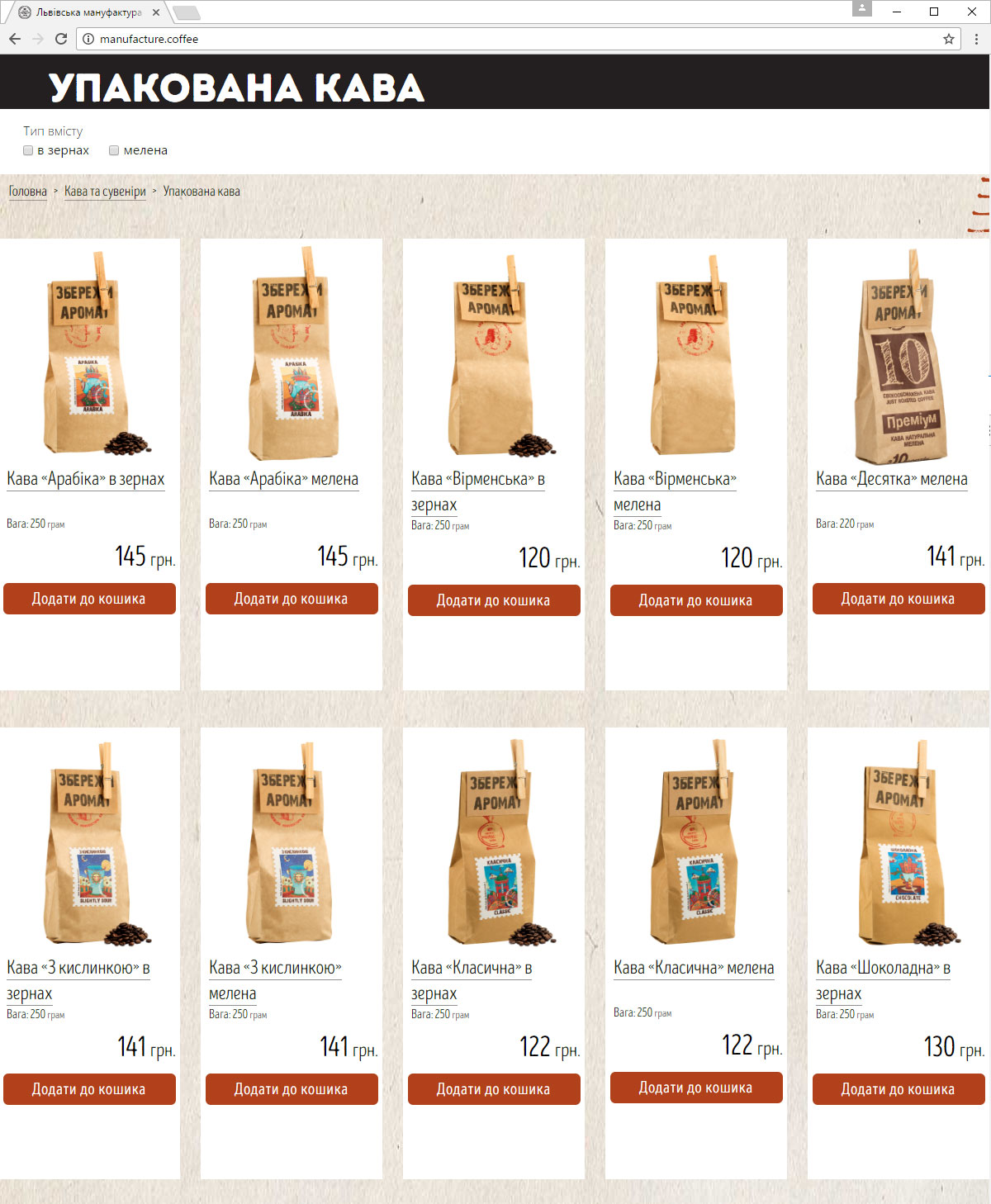 Page weight Ethiopia Mokka coffee Arabica, with the option of selecting grinding.